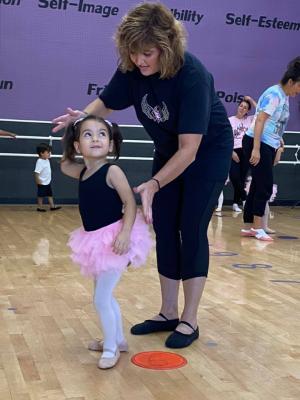 #203 - How to Add a Dance Program To Your Gym Year-Long Preschool Dance Package.  Anyone can start a preschool dance program with this package. It includes a 133-page eBook and a training video with sample classes and instructions on how to teach preschool dance, and numerous student/parent handouts. This is an excellent program to start in your gym and a great way to make more DAYTIME MONEY. Each hour-long class is broken into two 30-minute halves. The first half is spent mastering dance moves, the other involves going out into your gym and teaching the preschool lesson plans you're already using! This lesson plan eBook provided is for the dance portion of every class.  (1 hr. 30 min. video and 133-page eBook). All lesson plans are editable.
The lessons included in this package:
-Welcome to Dance Class & Safety
-I Can Balance 
-Animal Action
-Parent Observation
-Halloween
-Up and Down
-Teddy Bear
-Holiday Celebration
-Food for Fun
-Superbowl Time
-Shape Up and Val Pal
-Winter Sports and Wonderland
-Pirouette (turning)
-Nursery Rhymes
-Easter
-ABC's of Dance
-Circus Under the Big Top
-Cinco de Mayo
-Wild, Wild Weather
-Happy Birthday America 
-Muscle Beach Party
-Mouse Mania

We have a preschool class that is 1/2 dance and 1/2 gymnastics called Twirl and Tumble (thanks for the idea Patti Komara's #203). Did everything you suggested in the guide and launched two new classes today! 100% trial vs. enrollment and a waitlist enough for 2 more classes. Best money we ever spent. WhooHoo! Shane Harden

We guarantee proven techniques and profit-building ideas in every product OR your money back within 30 days of purchase.
Customers who purchased this product also purchased